Sea trials
Tonight I tried out a new boat. A couple of months ago I picked up a bargain basement sea kayak, a Valley Nordkapp. It is the boat I have always fancied but it was by accident that I came across this particular one at 20+ years old and in need of some TLC. It was going cheap so I took a punt on it.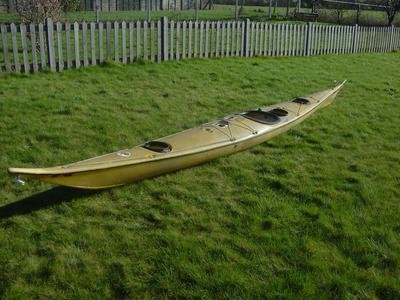 After a little tidiyng up, including new hatches and decklines, I took it for a test paddle on Shadwell Basin. I still have some work to do on it but I was pleased with both the handling and the lack of any major leaks.
The evening had been set aside by the regular sea kayakers in the club for rescue practices and I was happy to join in but , boy, is the water cold.